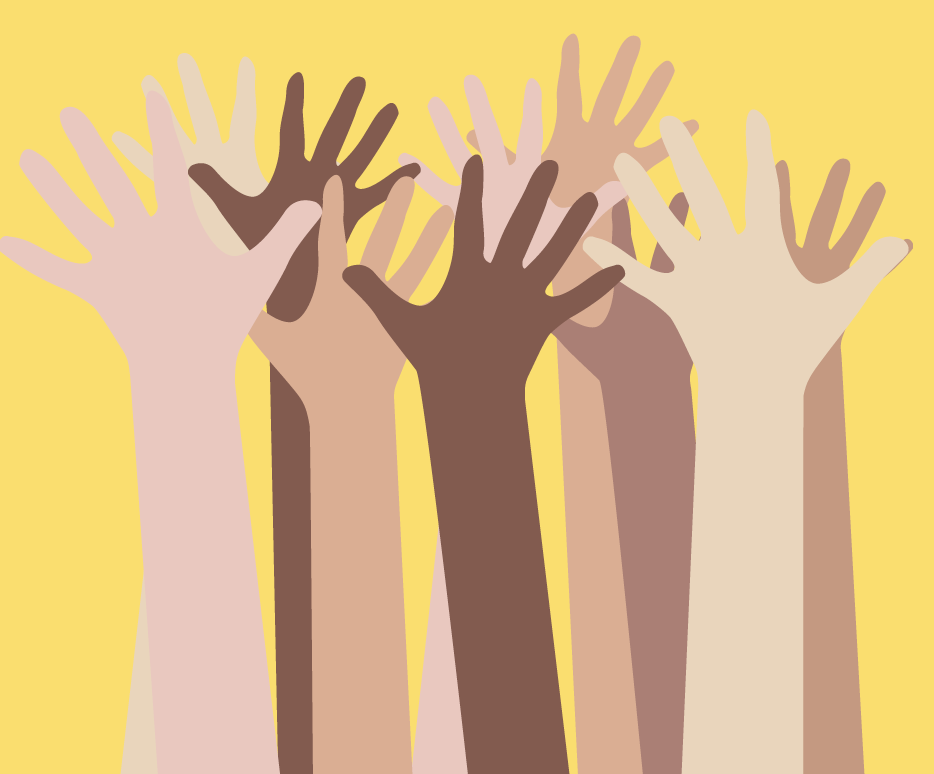 The UMBC Reach Together Tutoring Program (RTTP) engages UMBC students to personalize and accelerate learning for Baltimore students through high-dosage tutoring. UMBC Math Coaches serve as a tutor and mentor for a small group of students while earning $18/hour.  Each tutor group requires a 3-hour commitment per week.
Apply to be a UMBC Math Coach! 
Interested, but want to learn more? Reach out to reachtogether@umbc.edu.
---
RTTP works with school-based educators to help all students access and master rigorous, grade-level concepts through high-dosage tutoring for identified students and continuous improvement professional development for classroom educators. Our comprehensive acceleration model combines current UMBC partnership math PD and tutoring programs to meet the need of unfinished student learning.  Our experience partnering at Lakeland EMS and other Baltimore schools teaches us that deep partnership in a cohort of schools can yield significant improvements to student outcomes. We believe this comprehensive model with high-dosage tutoring and school-wide continuous improvement PD with four schools will yield transformative student and school outcomes and will serve as a model for school-level academic acceleration.
Reach Together Tutoring Program Design
High Dosage Tutoring – Near-peer UMBC students will serve as paid "math coaches" to provide tutoring at least two times per week for 45 minutes over 24 weeks.  Tutoring will be held during the intervention block of the school day in small groups with a coach-to-student ratio of 1:2 or 1:3. The tutoring program will provide targeted support to pre-requisite skills in-service to grade-level standards to provide just-in-time supports that promote access and mastery of grade-level concepts over time.
Teacher Professional Development – Professional development for school-based staff is rooted in continuous improvement and improvement science by triangulating data, engaging in data cycles, collaboration among colleagues, and iterating practice. The model requires intensive data collection and analysis at formative and summative points in time, in conjunction with the core academic program.
School Leadership Coaching & Consultation – School leaders are supported through on-going data analysis and strategic planning focused on improving student learning outcomes and teacher practice.
Pilot Implementation – SY 2021-22
Using our current structures and learning from the fall, we hope to conduct a pilot program providing high-dosage tutoring for 350 City Schools students during the 2021-22 school year.
Arundel Elementary School
Cherry Hill Elementary/Middle School
Lakeland Elementary/Middle School
Westport Elementary/Middle School
Summer Math Program – Summer 2020 & 2021
We host a five-week, full-day experience to promote academic acceleration and for over 100 students at Lakeland EMS. An evaluation of the 2021 program found that it resulted in an improvement to math learning equivalent to an effect size of +0.21 SD, considered large for educational interventions. The program is led by school-based educators and staffed by pre-service educators from the Sherman Program and across UMBC.  In 2022, we will expand to a second site at Cherry Hill.
History
The Reach Together Program is built off of UMBC's history of supporting personalized learning for students at Lakeland EMS and in Baltimore schools.
In 2016, the UMBC Sherman Program launched the Math Coach Program, enlisting the support of 25 UMBC students to provide individualized student support in math each semester.  (The Sun, WYPR, WJZ, UMBC News)
In 2017, the Sherman team deepen partnership efforts to provide professional development for teachers at Lakeland.  The team scaled the project to partner with 5 other Baltimore schools in the 2017-18 school year.  By 2019, this cohort of schools demonstrated on average 5% gains in math on state exams. (The Sun, Washington Post, UMBC News)
In the summer of 2020, amid the COVID-19 pandemic, the Sherman Program launched the UMBC Summer Math Program to provide a virtual summer experience math experience for 150 Lakeland students (WJZ).
In Fall 2020, the UMBC Sherman Program piloted the Reach Together Program to provide online tutoring for 120 Baltimore students in five schools (Digital Harbor HS, Glenmount EMS, Liberty ES, Maree G. Farring EMS, & Windsor Hills EMS) for 8 weeks.
In Summer 2021, the UMBC Summer Math Program shifted to in-person learning providing math acceleration and STEM enrichment for 100 3rd-8th graders at Lakeland over five weeks.